Education Building on Nanaimo Campus
Vancouver Island University Nanaimo Campus
900 Fifth St., Nanaimo, B.C. V9R 5S5
Tel: 250-740-6621; Fax: 250-740-6463
The Faculty of Education is located in Building 356 on the Second Floor.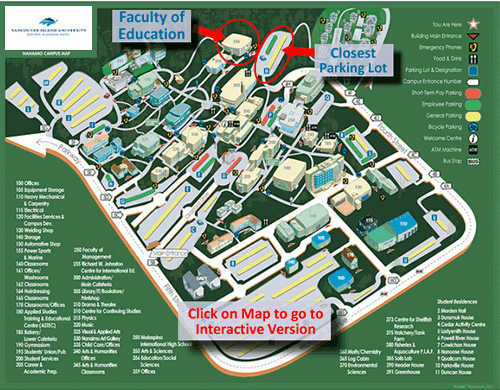 For driving directions to campus, see Map & Directions.
Education on Cowichan (Duncan) Campus
Vancouver Island University Cowichan Campus
2011 University Way, Duncan, B.C. V9L 0C7
Tel: 250-746-3500; Fax: 250-746-3529
The Cowichan Cohort of the Faculty of Education's B.Ed. program courses take place in Duncan.