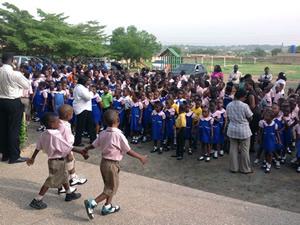 The Faculty of Education offers a number of international experiences for initial teacher education students at VIU.  Outlined below, opportunities range from international field placement through to study abroad semesters.  Participation is by application and in conjunction with the Faculty of International Education.  Upon acceptance to an international experience, all students will participate in pre-departure workshops and seminars, as well as some fund raising activities.  During the international experience, students will be expected to stay connected to the Faculty and BC based school placements (if applicable) through engaged conversation and assignments, while post participation may include presentations about experiences had.
Opportunity Overview
1) International Field Placement
This is an opportunity to participate in an additional field placement in an international location.  Opportunities fall within a Community Service Based or a BC Offshore/International Curriculum School setting (details are outlined below).  Placements take place in the month of May and consist of approximately four weeks of teaching time.  Application to participate is done through the Faculty of Education, with additional Faculty of International Education components.  Applications are accepted from early November of each academic year.  Scroll to the end of this page for application information and application forms for either option.  
During the duration of the overseas placements, participants are expected to maintain a connection with their current BC based field placement school/classroom, as well as reconnect with their school/classroom upon return. Evaluation for the VIU Initial Teacher Education Program will based primarily on the completion of an abbreviated BC based Spring practicum, including the development of a teacher planning framework binder. Evaluation for the international placement will be slightly less formal but will still involve supervision from school principals and sponsor teachers. At the host schools' discretion, students will be provided with a reference about their overseas teaching experience and performance.
This opportunity is open to:
change teaching focus to alternate levels or subject focus
accommodation is generally provided by host schools
students are individually placed, often in pairs
no accompaniment of VIU Education faculty members
previous placement locations include:
China
South Korea
Thailand
Additional future placements to be offered may include:
Egypt
Japan
India
England
2) Semester Abroad
This is an opportunity to study for one term at a different institution overseas while still earning transfer credit towards your VIU Bachelor of Education degree.  This opportunity is done in conjunction with VIU partner institutions and the Faculty of International Education and the Education Abroad program.  Participation is generally done in the Spring semesters with applications being due by October 6, or earlier, of the preceding Fall term. 
For program details, including application procedures, consult International Education.
This opportunity is available for:
B.Ed. Year 1
B.Ed. Year 2
B.Ed. Year 3 (Spring Term only)
Please consult the Advising Office in the Faculty of Education for details and/or to discuss additional options.    
3) Queen Elizabeth Scholars
This opportunity offers 24 internship and scholarship positions for VIU students in connection to building resilience (including education) in coastal communities. 
This opportunity is open to:
any B.Ed. or Post Bacc. program student
For more details about this opportunity and details about applications, please consult the Faculty of International Education Queen Elizabeth Scholars link.
International Practicum Placement Applications
Applications are currently being accepted for placement in May 2018.  For application, please read the details for application, timelines of document submission, as well as criteria for program acceptance as contained in the International Practicum Placement Program APPLICANT HANDBOOK.  Details on placement opporutnities are found on page 3.
Due by Monday November 27 is the INTERNATIONAL APPLICANT PROFILE FORM. Please return your completed form to the Faculty of Education Advising office (room 208, building 356 VIU Nanaimo campus).  To successfully complete this form, please download the file and save to your files BEFORE entering in details.
Updated: 21 Nov. 2017