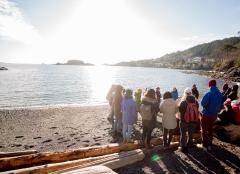 Both the Bachelor of Education (B.Ed.) program and the Bachelor of Education – Post Baccalaureate (PB) programs, prepare pre-service teachers to meet the Professional Standards for BC Educators (Professional Standards), have a thoroughly articulated grounding in Principles of Teaching and Learning, First Peoples Principles of Learning, and contain both embedded and extended practica. Both the B.Ed. and PB programs are aligned with BC's redesigned curriculum and are informed by personalized learning allowing for flexible learning environments well versed in ecological and environmental learning, and First Nations perspectives and knowledge. Pedagogy is based in current educational research. The development of reflexive practice is emphasized through recursive self-examination of pre-service teacher philosophies of teaching and learning.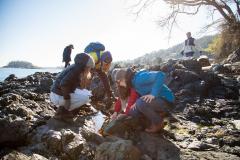 Both the B.Ed. and PB programs are approved by the BC Teachers' Council (BCTC) and meet the Teacher Education Program Approval Standards in the province of British Columbia. In addition, the programs are guided by the Faculty of Education
and articulated through the

.