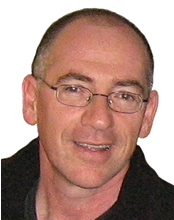 University Professor
Office: Education
Building 356
Email: Avi.Luxenburg@viu.ca
In more than a quarter of a century as an educator, Avi Luxenburg has worked with students from Grades Two through 12 in subject areas as diverse as Film Production, Humanities, Media Studies, Mathematics, Information Technology, Psychology, Photography, and much more.
Avi is an instructor in the Vancouver Island University Education Program (Graduate and Undergraduate).

He received the 2009 Premier's Excellence award for School Leadership… which is old news, but he keeps bringing it up in conversation.