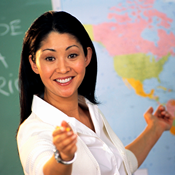 Our Field Experience Team is dedicated to your success. We match your professional goals with select mentor teachers in high calibre schools. Let our strong relationships with the field help you achieve your best.
Each year, our Field Experience team arranges nearly 400 student practica in regional schools. Under the guidance of a Practicum Coordinator, a team of over 40 Field Experience Faculty members liaise with sponsor teachers, school personnel and students to ensure students completing our programs:
To date, well over one thousand students have graduated after completing successful practica. Our commitment to student success combined with superior field partnerships are key aspects of our program.
See the list of our to see the list of our distinguished field experience partners.